For the past 20 pandemic-hit months, retailers have invested even more in digital technology to up their game for their customers, helping to keep them safe and find new ways to engage them throughout their shopping journey. New technologies have emerged to help retailers adapt to the new retail landscape, and the trends are evolving fast!
In this article, we discuss our top 4 trends for 2022 retail trends, and which innovative in-store technologies you should be looking for at this year's Retail's Big Show.

Trend 1: Brick-and-mortar is still the top source for retail revenue
While we've seen significant growth in e-commerce in the US, generating more than $1 trillion in sales in 2021, brick-and-mortar remains the dominant channel, with 84% of the sales coming from physical stores.
However, shoppers' behavior has inevitably changed during the past 2 years. People come to the shop with more apparent objectives in terms of what they are going to purchase. They come, they pay, and they go. When shoppers can't find the items they are looking for, they are more likely to leave the shop rather than browse until they find what they need. Nearly 38% of U.S. shoppers (55 million) could not buy at least one of the items they sought in a given store, leading to U.S. retailers losing up to $30 billion of revenue collectively.
How location services add value to brick-and-mortar retail
The stores of the future will be experiential, frictionless, and omnichannel. With brick-and-mortar still the dominant channel, it's crucial for retailers to improve the customer experience by introducing innovative in-store technologies. Major retailers such as Macy's have taken the lead to develop their own mobile shopping guides by leveraging innovative technologies, including location services, to build their omnichannel strategy.
| | |
| --- | --- |
| | Digital maps to help shoppers find their favorite products on the retail floor |
| | Store guides to help shoppers check real-time product reviews and stock information |
| | Retail analytics to help retailers understand how their customers engage with the venue to optimize their ROI. |
Trend 2: Omnichannel becomes more important than ever

"Today's retail is really about phygital spaces and the ability to become agile and change based on the customer's behavioral patterns," says Shish Shridhar, worldwide retail industry solution director at Microsoft Corporation
Since the pandemic, online shopping has increased in popularity among shoppers. However, what people imagined to be a battle between online and physical shopping didn't occur. Instead, the concept of phygital retail spaces has emerged, connecting the digital with the physical retail space and enabling customers to seamlessly shop wherever they are, whether online or offline.
How location services add value to a retailer's omnichannel strategy
Retailers such as Walmart, Macy's, and Target have been investing heavily in technologies to help improve customer experiences and bridge the gap between online and offline shopping. Popular initiatives include adding click-and-collect and curbside pickup options, live product information and stock levels directly inside shopping apps, and enabling customers to purchase items from marketplaces when the item is not available directly from the seller in stores. (Target Plus, Walmart marketplace).
Trend 3: Technology and automation will determine the supply chain industry
Since early 2020, the demand for online delivery and pickup services has increased significantly. Instacart, a grocery delivery startup based in the U.S., generated $35 billion in grocery sales in 2020 and was valued at $39 billion in March 2021. Retailers need to recognize the business opportunity in click-and-collect and delivery services, develop a plan, and focus on transforming their supply chain.
According to Bloomberg, Instacart plans to build automated fulfillment centers around the U.S. to cut costs and establish stronger partnerships with supermarket chains. Target acquired Shipt in 2017 to live up to its promise of same-day delivery to its customers. Other major players like Walmart and Amazon have also invested heavily in their supply chain automation and technologies to help ensure their operational efficiency and enable faster delivery services.
How location services can help transform a retailer's supply chain:
According to Honeywell's recent survey, implementing an optimized indoor navigation system in your fulfillment centers can save valuable time. In fact, on average, 7 minutes were saved for stock-picking per item to help cut costs and improve the fulfillment process. If It takes on average 47 minutes to fulfill an order in store, then every 7 minutes saved per journey can save $1.75 per hour per worker. This means that retail giants like Walmart, with more than 50,000 retail associates, can save around $3.5 million per week!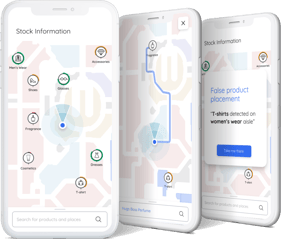 Implementing an optimized wayfinding system can help retailers cut costs and increase fulfillment efficiency.
Trend 4: Data will shape smart retail

"Today, retailers are not using data as much as they should be. The future evolution of retail is going to be governed and dictated by what data tells them," said Shish Shridhar, worldwide retail industry solution director at Microsoft Corporation

Using a customer's online basket, order history and pages browsed, online retailers can build a profile of the customer to better tailor their website and products to that user's interests. Traditionally, it has been less easy for physical venues to build this insight, improve the customer experience and generate more revenue. Shopping centers in particular lack transaction data, giving them an even greater disadvantage.
But this is changing. By leveraging smartphones, existing in-venue Wi-Fi networks and Bluetooth-enabled beacons, or other smart IoT sensors such as smart lighting, it is now possible to get location analytics solutions up and running quickly and easily in physical venues. The same benefits to both retailer and consumer - better suggestions for products they might be interested in, helpful navigation to areas of the store that the customer is likely to want to visit - can now be unlocked in physical retail spaces as well as digital.
How location analytics add value to retailers
Location-based analytics provide actionable insights across a retailers' entire portfolio, allowing them to understand dwell times in their venues, loyalty, customer engagement, and visit patterns. With granular insights into customer paths, retailers can make the most of the on-site shopping and brand experience, with the advantages of personalization that were once restricted to online. Shopping centers can use this intelligence to drive informed leasing strategies. Supermarkets and department stores can use analytics to inform their merchandising strategy and improve operations.
We've helped some of our retail clients implement location analytics in their venues utilizing their existing sensor-based infrastructure within buildings (e.g., Wi-Fi access points, Bluetooth beacons, or smart lighting). Once deployed, the platform can analyze location data and provide insights in real-time, such as where the customers are spending their time, whether they're returning customers, what their dwell time in the store is like, and their core interests. This data can then be used to inform everything from trending product information to store layout analysis to future procurement decisions. Retailers who successfully leverage this information will create a more efficient, profitable environment for themselves, and consumers will benefit as well.
Ready to take on 2022?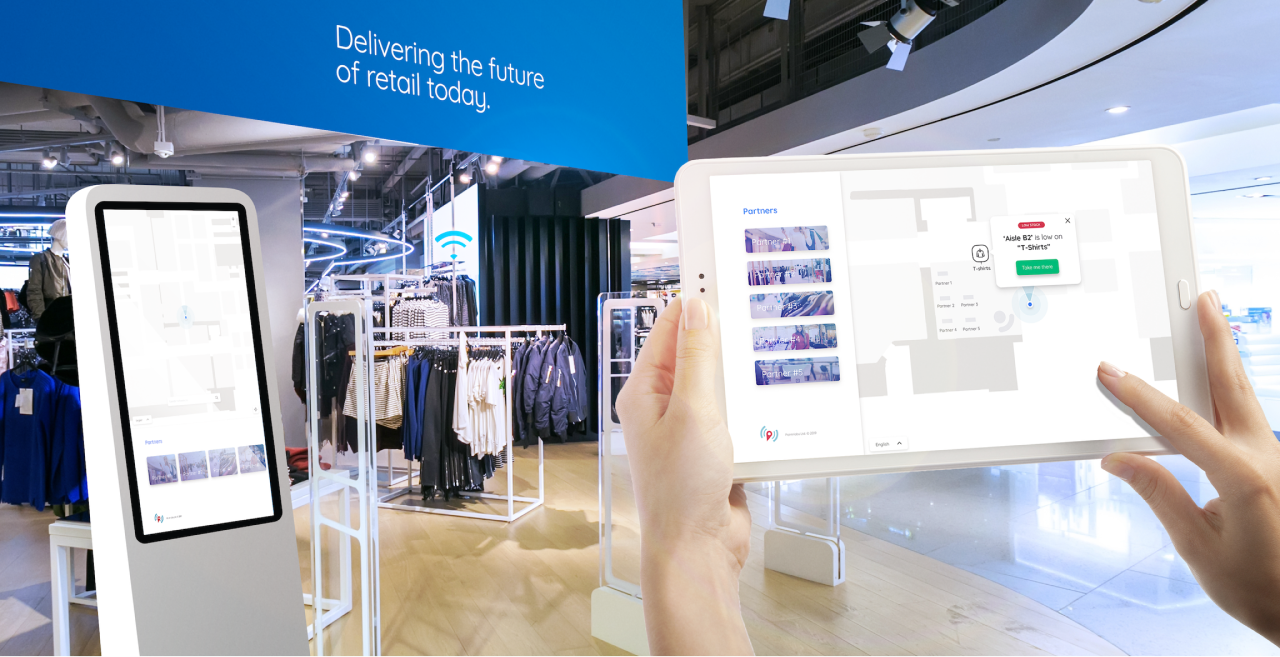 The future of retail has arrived earlier than we expected because of the pandemic. It has undoubtedly accelerated the digital transformation for retail significantly. It's therefore important for retailers to equip their employees and customers with better tools to make shopping more experiential, frictionless, and omnichannel.
If you want to enable the power of indoor positioning technology at your retail venues, consult with our experts to see how we can help. Alternatively, check out how we helped a major department store chain digitize its retail outlets across 2,000+ locations in the U.S.