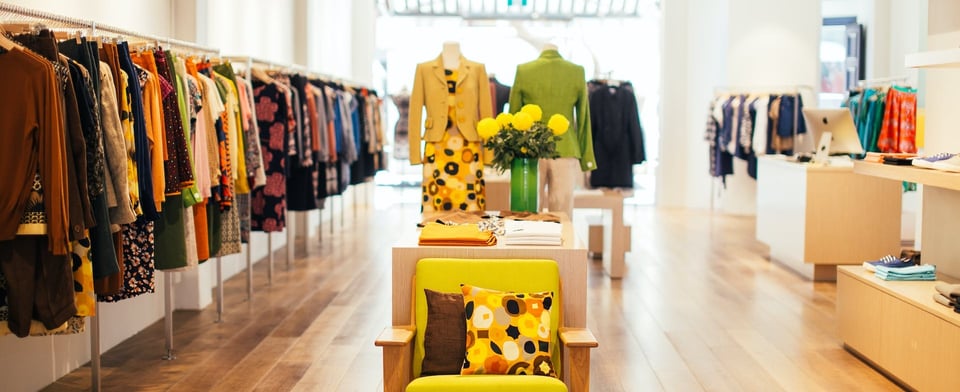 Research shows that 50% of product searches start on Amazon. When half of a modern consumer's first touchpoint is on one singular enterprise, in-store retailers must evolve their brick-and-mortar strategies to compete for consumers' attention — and wallets.
However, there are several advantages brick-and-mortar businesses have over eCommerce that have the potential to significantly uplift sales over strictly online options. CapitalOne reports that 72% of consumers shop in stores on a weekly basis, which means retailers have an abundance of chances to serve up the right offers and optimize conversions.
How can in-store retailers best leverage their specific advantages with consumer engagement? By digitizing their brick-and-mortar stores. Retailers that combine digital and physical engagement win out with consumers because they combine both the advantages of communicating with customers right there, physically, in real time and the bedrock of consumer data that digital engagement provides.
Top five digitization strategies for brick-and-mortar stores
Here are our top digitization strategies for brick-and-mortar businesses looking to take customer experience, conversions, and results to the next level — and thrive in the age of Amazon.
1. Offer digital maps
Indoor mapping is a must for brick-and-mortar businesses looking to provide consumers with the meaningful in-store experiences that motivate conversions. That's because digital maps can function as in-store product locators, allowing consumers to easily find the items they're looking for and simplify their in-store trip.
Easy in-store navigation and presentation is critical to brick-and-mortar stores, as 70% of shoppers report that their negative experiences are the result of clutter, disorganization, or mess. Retailers can build consumer loyalty and a positive brand reputation when they utilize digital maps to enhance organization and ensure customers are having a positive experience.
2. Deploy real-time location technology
Maps that cannot illuminate a shopper's real-time location in a store only get you so far. In-store retailers can do a lot more with "blue dot" technology — especially now that blue dot tech has become more precise, more affordable, and more easily installable. Many buildings already have smart lighting or WiFi access points that send Bluetooth signals, which can be used to help determine real-time location. If necessary, low-cost Bluetooth Low Energy beacons can be installed at low cost to supplement this infrastructure.

3. Drive app downloads
Digitizing your in-store maps can help drive app downloads. Even maps that are supported by app clips and downloaded via QR code can get customers thinking about a retailer's app.
Every download counts, even if it's just to check out your digital maps. Studies show that in-app purchases have a 54% completion rate, winning out over mobile and desktop shopping. That means the more downloads in-store retailers drive, the more likely they are to see an uplift in conversions and gain greater value and loyalty out of consumers.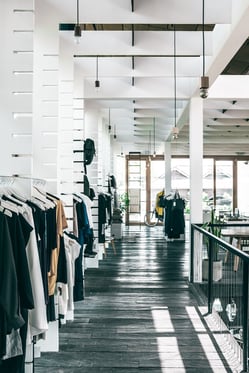 4. Send shoppers hyper-relevant in-store messages
Online retailers might have advantages in that they can constantly flood consumers with targeted products. However, brick-and-mortar businesses can reach consumers by leveraging hyper-relevant push notifications to the same effect. Real-time push notifications, when built on the insights pulled from consumer data, can be the perfect one-two punch for targeting consumers with the products and deals most likely to motivate them to convert.
Plus, brick-and-mortar retailers can leverage location-based engagement with notifications so that consumers are receiving them at the exact opportune time — for example, while passing by the aisle where that particular product is located. These push notifications can be built on special in-store sales and offers or even specifically target consumers based on their previous purchases or behavior.
5. Leverage the data you gather from your digital store
When it comes to winning out in retail, consumer data is king. eCommerce businesses already leverage consumer data to optimize conversions per session, with 62% of retailers reporting that they have a competitive advantage thanks to consumer data.
Consumer data can inform what products consumers want and where in their in-store journey they usually want them. In-store retailers can utilize the info they get from their apps to learn more about customers, which can help identify new opportunities for merchandising, determine the optimal store layout, and inform other possible changes that enhance in-store experience.
Uplift in-store wins with omnichannel investment
In order for brick-and-mortar stores to succeed in the age of Amazon, old strategies must give way to newer, more effective ones. After all, 54% of consumers reported that businesses need to change the way they engage with them, or they'll be ready to move on.
In-store retailers must digitize their stores not only because present technology allows for it, but also because modern consumers are demanding it. Brick-and-mortar retailers can leverage the above digital features to better engage with consumers, motivating the big wins they need to stay afloat in a space flooded by Amazon.
Ready to take digitizing your brick-and-mortar store to the next level? Check out our guide to Store Mode to unleash the full potential of brick-and-mortar businesses.