As millennials are expected to make up more than half of hotel guests by 20251, digital transformation and brand engagement have become a priority for the hospitality industry. In this blog, we reveal the top 3 facts that every hotelier should know to succeed in a rapidly-evolving industry.
...
"Online Travel Agents (OTA's) such as Booking.com and Expedia charge commissions for up to 30%, and this high level of commissions has led to the recent hotel wars between brand name chains and OTAs" - Daily Travel News
...
Boost Revenues | Encourage Direct Booking & Enable Digital Convenience
Online Travel Agents (OTAs) such as Booking.com and Expedia will capture over 41% of US online hotel bookings by 20202 and charge commissions of up to 30%. Winning back direct bookings from OTAs by enhancing your mobile application is the single best way for hoteliers to boost revenues.
By offering exclusive in-app services such as room selection from a floor-plan, digital check-in and check-out experiences, guests are much more likely to book directly via the hotel app and increase their brand loyalty. Hotel guests can enjoy a supremely flexible service in a single tap on their smartphones, which OTAs cannot offer.
Hoteliers can encourage guests to book in-app by enabling smarter booking & check-in experiences with Pointr Deep Location: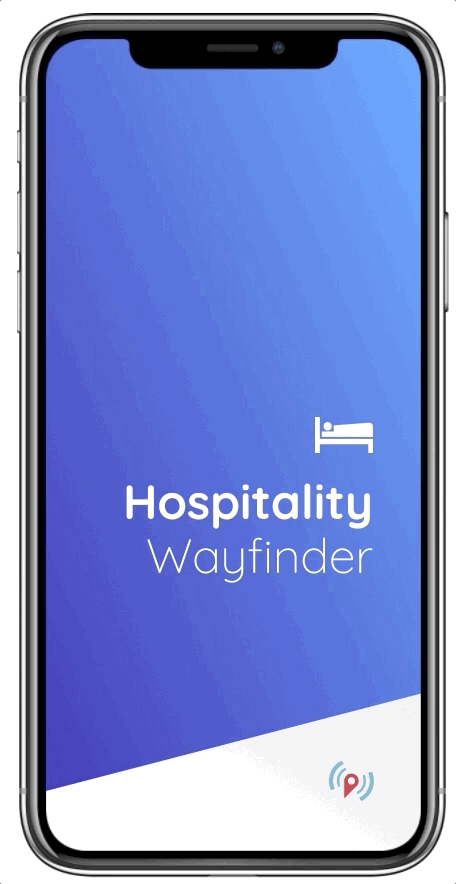 Allow guests to choose their room on a map with filters such as bed type, proximity to elevator, etc.
Mobile Check-in and Check-out
Allow guests to check-in and open their room with a digital key.
Enable guests to search for facilities like dining rooms and lounges with real-time wayfinding.
Order food, drinks or assistance in-app delivered directly to wherever you are.
Digital convenience is another way to increase sales revenues. In-app concierge services and contextual notifications increase the chances of hotel guests spending more money on on-site services. For example, guests can order a meal or a drink by the pool, request luggage or housekeeping service wherever they are, and all these can be done in real-time thanks to Pointr's Deep Location technology.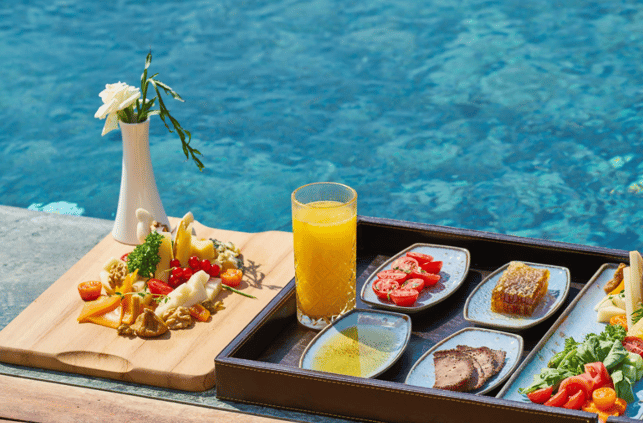 ...
"74 % of hotels & resorts are planning to implement location-based technologies within the next few years." - Zebra Technologies
...
Cut Down Operation Costs | Take Total Control Over Your Hotel & Free Up Hotel Staff
When managing a large hotel or resort with hundreds of rooms and facilities, managing operations and staff can be a daunting task. Optimising cleaning operations, identifying issues that require urgent attention and fixing malfunctioning equipment are just some of the daily challenges faced by hotel managers.
By combining Pointr Deep Location with task-management systems, communications between hotel staff and daily operations can be streamlined. Hotel managers can visualise operations and track individual assets in real-time, view heatmaps, zonal footfall, path analytics and other useful location data.
Visualise Operations in Real-Time with Pointr Deep Location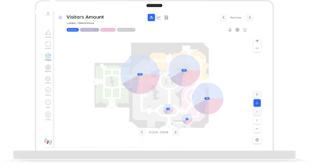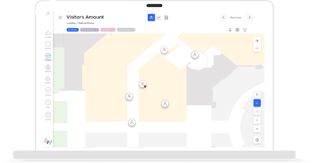 Pointr Deep Location can reduce traffic jams at the reception desk and enable real-time assistance, allowing hotel managers to cut down operational costs and take back control of their space.
For example, managers can see real-time updates during the housekeeping process, which allows them to analyse how much time it takes for each staff to clean a room and optimize cleaning operations. Meanwhile, employees can be assigned directly to guests who request assistance or to locations that require urgent attention, such as areas that need cleaning up or malfunctioning equipment.
By providing actionable location-based analytics, Pointr's Deep Location technology allows hoteliers to optimise operations and provide a great service to their guests.
...
"From 2005 to 2015, approximately 5,000 sexual harassment complaints have been filed within the US hospitality industry" - Center for American Progress
...
Employee Safety | A #MeToo Solution for Hotel Staff
The problem of sexual harassment of hotel staff has always been a tough nut to crack in the hospitality industry. 9 out of 10 workers say they have experienced at least once incident of sexual harassment3 and approximately 5,000 sexual harassment complaints were filed between 2005 and 20154. Responding to the #MeToo movement in 2017, many chain-branded hotels signed the 5-Star Promise5 to provide an anti-harassment work environment for hotel staff.
According to The New York Times, the most popular solution for both hotel executives and labour activists is a simple "panic button" device that fits in a pocket and allows lone workers to call for help. Most panic devices are GPS-based and cannot give an accurate location or say which floor the worker is on. Pointr Deep Location enables accurate indoor location and floor identification to give each staff's precise location, making it possible to rapidly respond to incidents.
Location-based technologies are a powerful tool for large-scale venues such as hotels and resorts, enabling digital transformation and location intelligence. Pointr's Deep Location technology allows tracking and reporting of information in real-time so as to enhance the customer experience, optimise digital operations and increase staff safety.
...
Ready to Transform Your Hotel?
...
---
Source:
Cornell Centre for Hospitality Research
Daily Travel News
Recruiting Times
Center for American Progress
About Pointr
Pointr, the Deep Location company, is a global technology leader in real-time location for smart venues.
We digitise venues, enabling them to create immersive location experiences and to improve their operations. We work with major international customers in aviation, retail, hospitality and smart workplace.
Built by a team of computer scientists and fuelled by 6 patents, our Deep Location platform provides location-based services such as mapping, navigation and asset tracking, location-based marketing and powerful location analytics.
Our team consists of computer scientists, solution architects and programme managers with extensive experience implementing Deep Location for international clients. We provide a full service and we accompany our customers at every step.
To date, Pointr is deployed across 18 countries across North America, Europe and Asia and powers geolocation for 1 billion people every year. We have offices in London, the US, Istanbul, Dubai and local partners in Hong Kong and Singapore.