A recent study by Google shows that nearly $1.2 trillion of worldwide retail sales are driven by digital maps. These studies mainly focus on outdoor mapping technology, but more and more retailers are turning their attention to indoor maps.
Here are just some of the advantages retailers (and their customers) can enjoy by deploying accurate digital maps in-store:
Convenient, Streamlined Experiences with a Pocket Store Guide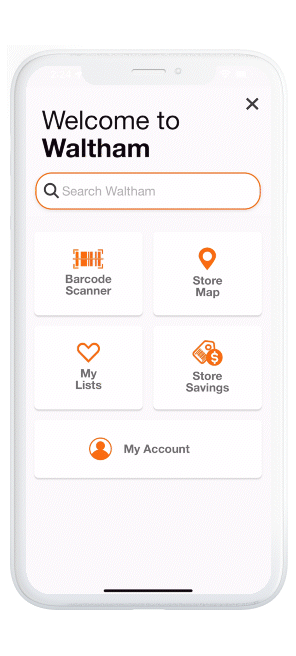 Adding an element of interactive wayfinding to digital maps helps shoppers navigate the space. Large retailers like Home Depot are already using easy-to-follow indoor maps that guide shoppers directly to their intended destination, reducing stress and congestion in the aisles and empowering shoppers to take control of the experience. For instance, with a feature such as "map my list", shoppers can view all their selected products on a map to navigate the store easily.
Access to Accurate Information in Real-Time
With AI mapping technology that converts floor plans into interactive mobile and web maps, retailers can digitize all their stores easily, with no manual work. With automated tools for easy mapping updates, AI mapping is particularly useful for retailers with 1,000+ stores who need up-to-date store maps.
Companies can maintain their store layouts, product data, inventory, and product location through a centralized digital map editor. Any changes will immediately reflect on the digital map. This can be used to provide accurate and up-to-date information to customers and store associates, in multiple languages. Customers can find their way through the store in an efficient way, even with layout changes.
Tailored Product Recommendations
Many retailers have already invested in mobile apps to send customers personalized offers and product information. When indoor positioning and digital maps are implemented, it's easy to use proximity marketing to send targeted messages to customers, directing them to in-store promotions or sending them coupons and special deals. As shoppers enter a specific department, they can see for instance the special offers on that day.
Greater Efficiency With Less Manpower
When digital wayfinding is added to digital maps, customers are empowered to self-serve. They can find products quickly without asking staff, while order fulfillment workers can easily identify the best routes to find products on lengthy shopping lists.
Access Useful Analytics
Digital maps can collect valuable data about the way customers move through a store and the products they are looking for, in a non-invasive way. A mapping analytics dashboard can display information about trends over time and heat maps to demonstrate where crowding is more likely to occur and which areas are underutilized in stores. This helps retailers create better shopping experiences for their customers, predict future demand and even optimize their inventory levels.
Conclusion
Digital maps can make shopping experiences more convenient and easy to manage, which translates to a better shopper experience. Happier shoppers mean more repeat visits, more sales, and of course, more revenue.