Every January, New York City is the place to be if you are a retailer looking for the latest digital innovation or snippet of information to save your stores from becoming obsolete. With NRF Big Show 2020 fast approaching, it's time to find out what's in store for the future of retail.
Read on to discover the top five retail trends you can expect when attending NRF 2020 in New York in January.
1. American Dream, Hudson Yards and the rise of experiential retail
The recent opening of American Dream, a giant entertainment and retail mega centre and of the vertical shopping experience at Hudson Yards are the talk of the retail world. Both projects involve creating a community destination for shoppers. At American Dream for instance, 55% of the space is allocated to entertainment, and only 45% for shopping. This repartition acknowledges the fact that today's consumers are coming to stores in order to interact with their favourite brands in new and unexpected ways.
Retailtainment is meant to be the new blueprint for malls beyond 2020. Will they be a hit or miss? One thing is sure, malls can't go back to what they were as consumers don't want that anymore. That's why at Pointr we work with large retailers to enable immersive in-store experiences to ensure shoppers have a great time and want to come back again and again.
2. Microsoft Dynamics: IoT sensors to make better decisions
Stores need to work harder to remain relevant and keep up with the digitally-savvy consumer. In particular, they should ensure the same level of service in-store as online. Well-stocked stores, personalised recommendations, easy navigation and a seamless online-to-offline experience are just some of the pre-requisites of today's shoppers.
At NRF, large technology players such as Microsoft and Honeywell will showcase the future of retail stores. In fact, Microsoft CEO Satya Nadella will be delivering the event's keynote address. He will explain how technology can help retailers better understand their customers, empowering their employees for a great customer experience and enabling an intelligent supply chain.
Microsoft recently launched Dynamics 365 Connected Store, an application that helps physical retailers understand and improve the in-store experience by analyzing data from video cameras and IoT sensors. Watch how Marks & Spencer (M&S), is deploying Connected Store at its flagship store in London, with intelligent shelves and re-stocking alerts:
3. Can you scale Amazon Go?
2 years ago, Amazon opened the first Amazon Go convenience store in Seattle, with a vision of creating a cashier-less shopping experience without checkout lines - and to capture insightful in-store customer data. Amazon Go requires a store to be fitted with machine vision and an array of cameras and sensors to watch a customer's every move.
2 years later, the company spent millions of dollars on hardware in the first store alone. The concept didn't pick up and Amazon Go's operating losses are projected to reach $58 million in 2020, creating questions on whether a technology so expensive and difficult to implement is scalable. If Amazon were to open new stores, all-new shelving and displays would be needed to incorporate the cameras and sensors. Amazon is reported to explore new models for physical stores as their existing technology didn't pick up.
Can there be a "just walk out" model that is scalable for retailers? Or a more relevant question would be: can there be another technology that would allow Amazon to achieve the same end goal of capturing customer data in a way that would be scalable?
Deep Location technology is an engaging way to give shoppers a frictionless shopping experience and to better understand in-store customer behaviour - and it doesn't rely on thousands of dollars' worth of cameras.
4. Help associates help shoppers with Honeywell's Connected Retail technology
This year at NRF, we're particularly excited about Honeywell's connected retail solutions. By equipping store associates with real-time information on stock inventory and the location of products, Honeywell empowers stores to create consistently great customer experiences.
For instance, when a customer walks into a store and asks for an item, associates will walk you to it or tell you where it is. Store associates are equipped with handheld CT40 devices that display detailed product information, including inventory levels, which can be combined with the real-time location of a product if combined with Deep Location technology. Associates can then guide shoppers to the right product, wherever it is in the store. When a product is running low on stock, they get a re-stocking alert and directions to the product - this can reduce out-of-stock by 25%, creating a better customer experience and driving revenue.
5. Meet Customers "In the Moment" with Deep Location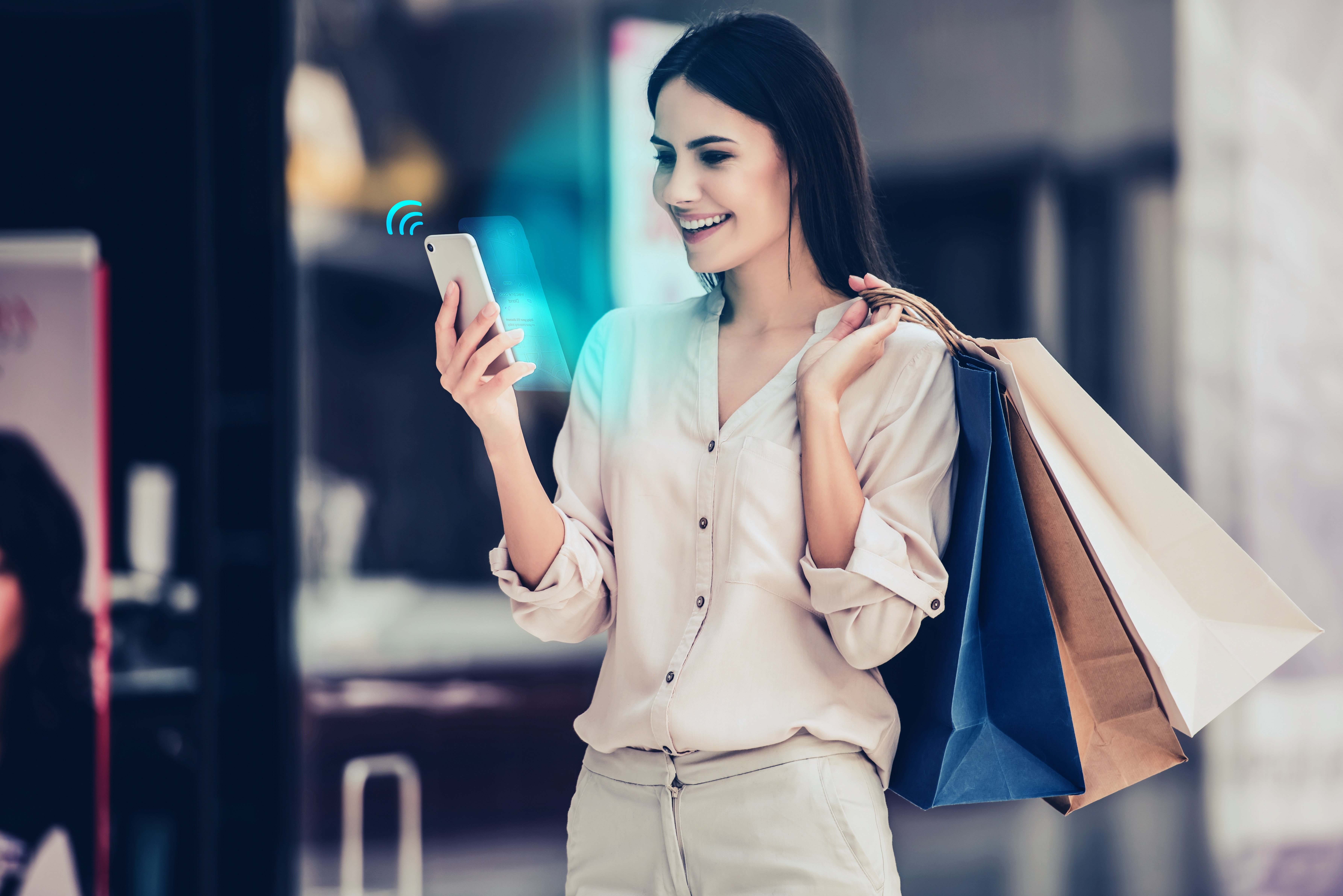 Retailers who can meet customers "in the moment" have a powerful advantage. Imagine if retailers could help customers at the right time and the right location or even anticipate what they might need before they even know it.
That's where Deep Location comes in. One of the most promising innovations in retail, it combines machine learning algorithms and sensor fusion to provide accurate real-time location of people and assets inside buildings. Just like GPS technology has revolutionised the way we interact with outdoor environments, Deep Location has changed the way we interact with indoor venues.
From the moment a shopper walks through the door, retailers are able to offer them location-based services tailored to their personal preferences. They have access to a mobile store guide and they can search and navigate the store to their favourite products directly with their smartphones. While the shopper browses the store, their regular shop can be prepared, ready for them to collect at the end. Shoppers can get contextual notifications as they approach a specific aisle or product based on their preferences, and request real-time assistance at the touch of a button.
Deep Location allows retailers to greatly enhance the customer's shopping experience by enabling physical venues to interact directly with shoppers in real-time. That's what we call the future of retail.
Going to NRF? Book your meeting with Pointr!
Find out how Pointr can help you create new ways of engaging customers like digital store guides, indoor navigation, mobile navigation, contextual notifications and location analytics. We will be there to answer your questions and help you find the best way to grow your commerce and make 2020 your best year yet. Book your meeting with us ahead of time to make sure you do not miss out on the opportunity!